The snack industry has been driven by its own specific requirements for high speed weighing performance and as the fastest developing food sector, that demand is set to increase. In accelerating the drive for higher line speeds, Yamato has taken its extensive, well-proven multihead technology to provide tailored fast weighing system without compromising complete accuracy whilst ensuring long-term reliability and customer support.
■Excellent Hygiene
All operating systems, including the radial feeders are totally enclosed to provide superior Hygiene. And, all product contact surfaces are removable without tools and feeder trays and buckets are fully interchangeable.
■Drive System
Dataweigh uses accurate and repeatable stepper motors for bucket door actuation. Motor patterns are adjustable and programmable to ensure the highest speed and efficiency for a wide variety of products.
■Spring-less radius corner bucket
All bucket doors are driven by stepper motor without external springs. The stepper motor adjusts the action of the door quick or slow to meet the situation of the products character or the target weight. Since spring-free bucket reduces seasoning dust accumulation, it avoids the fault caused by dust penetration and clears the sanitary problem.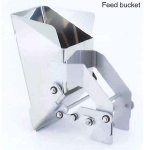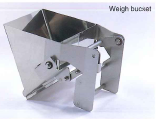 ■Individual Type Collating Chutes for ADW-A-0328SN
The Individual Type Collating Chutes are correctly set to aim the center point. The dumped products travel the same distance from any position of the bucket. The Individual Type Collating Chutes prevent the products from rotating on the chutes. The dumped products straightly slide down on the chutes surface in a moment.
■Easy operation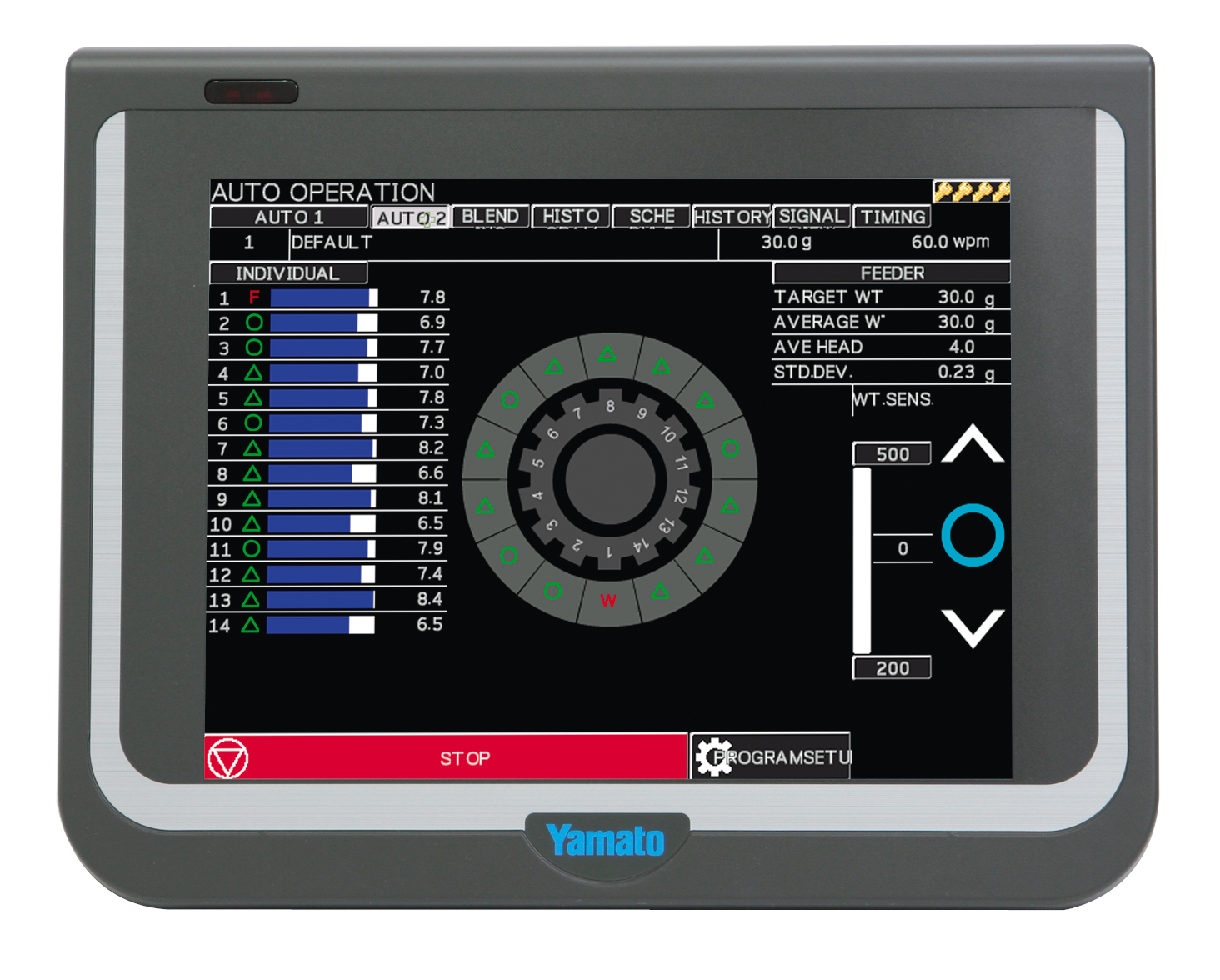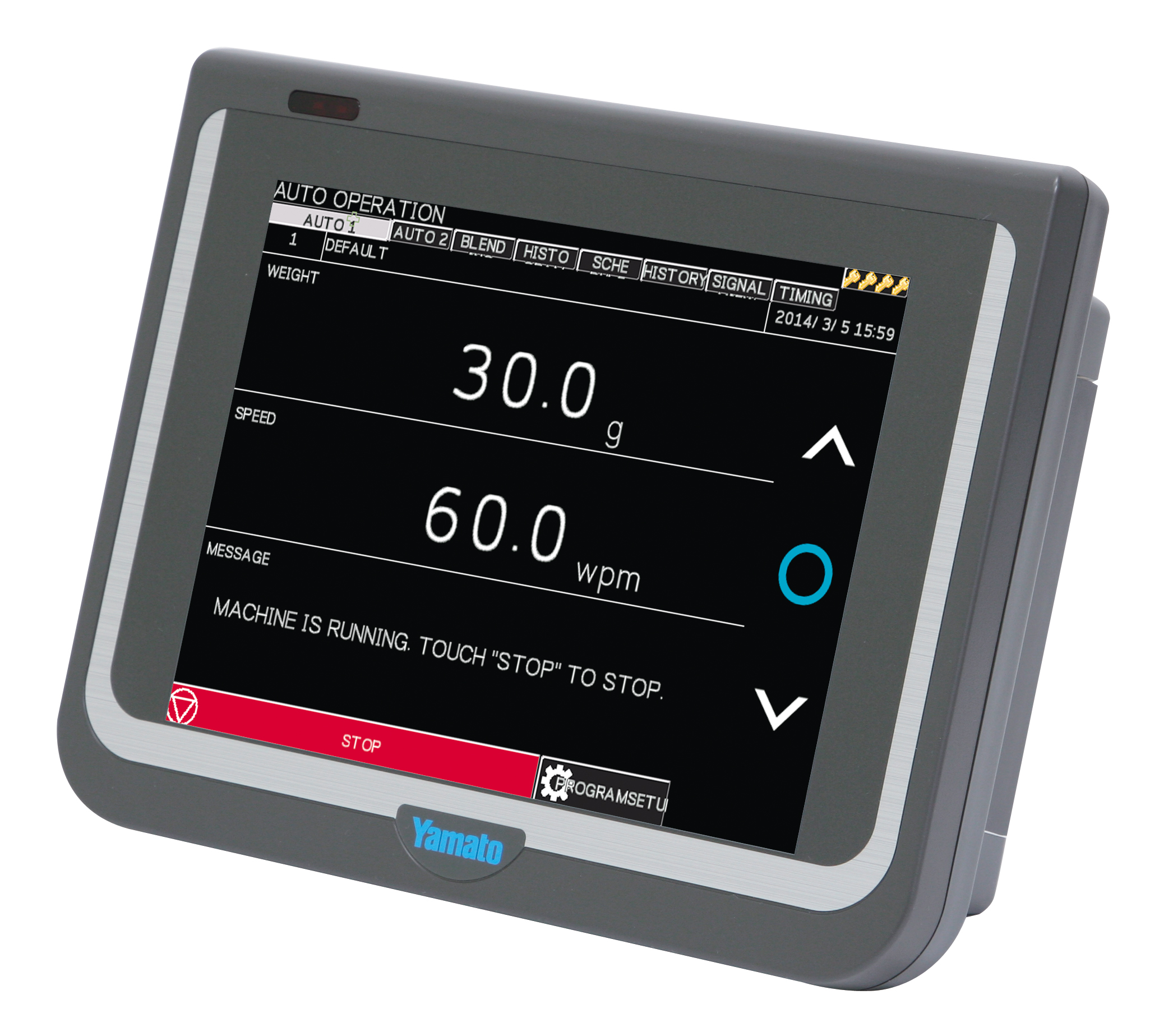 Color touch screen operator interface
*10.4 inch color touch screen
*User-friendly icon enables easy operation
*Up to 300 pre-set programs can be memorized
USB Memory port


*Data acquisition
*Program update
Self diagnostics
All important system, including voltages, input/output status, software versions, and analog/digital converter can be monitored and diagnosed through the color touch screen operator interface.
■Network remote control and data acquisition
Network capabilities(optional

)
*PC remote control by LAN
*Data acquisition via USB, Ethernet or RS232C
*Feedback control between checkweigher and multihead weigher

■Product control function
Enter the number of packs you want for a certain recipe and once the production batch reach this number, the scale recipe can automatically changed to the next one.