Take a glance at
Yamato
Since1920〜
History of Yamato Scale Co., Ltd.
Opening up the market from Japan to the world with "Weighing scales"
Yamato Scale is a general weighing equipment manufacturer founded in 1920 (Taisho 9).
We aim to be an exciting company that accelerates growth with innovative technology.
Seibei Kawanishi,
the founder of Yamato Scale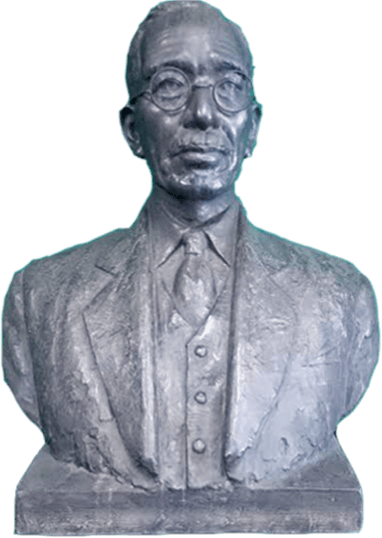 Seibei Kawanishi focused on various business activities with his natural business talent and enterprising spirit. Kawanishi Machine Works, which is the root of our company, has commercialized by focusing on "scales", which are expected to be in demand in all industries in the future, by adopting the metric system.
1896(Meiji 29)

He established the Nippon Keori Co., Ltd., which was first approved to use the wool mark in Japan.

1907(Meiji40)

He founded the Hyogo Electric Railway Co., ltd(Now Sanyo Electric Railway)

1918(Taisho7)

He set up Kawanishi Warehouse Co., Ltd to store wool

1919(Taisho8)

He established Meiki Electric Railway
It is the fact that each independent group company has survived to this day.
It is also a proof that we have inherited the spirit of the founder who values his main business.
History of business
History of products
1920
1920(Taisho20)
Kawanishi Machine Works was established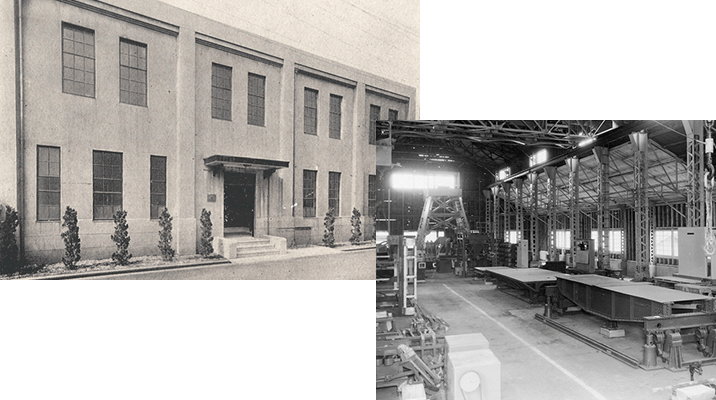 Kawanishi Machine Works was the root company of the current Yamato Scale
1922
1922(Taisho11)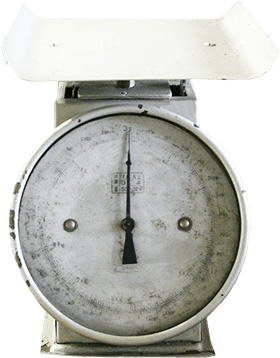 Dial scale manaufactured by Weighing equipment department of Kawanishi Machine Works
1945
(Showa20)
Yamato Scale Co., Ltd was established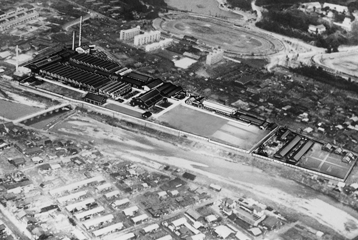 Weighing equipment department of Kawanishi Machine Works had been separated and then establshed as Yamato Scale Co., Ltd in Akashi in Japan
1946
(Showa21)
Got the first order from US. Military based in Japan with Bathroom Scale.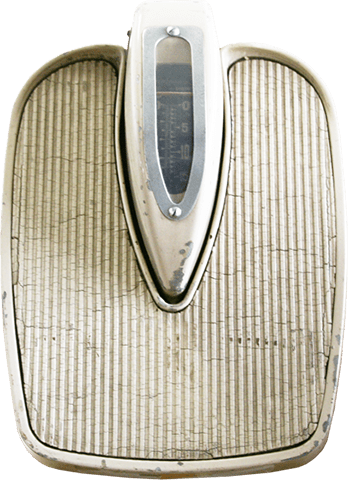 At that time, there was a shortage of materials, so it is made of airplane materials. which eventually developed to Health meter
At the beginning of our establishment, due to the reconstruction and development of Japan during the turmoil after the end of the war
We have begun to contribute to society with a public institution called a scale and start walking with the motto of service.
History of business
History of products
Belt conveyor scale

Freight-car scale

Freight-car scale

Crane scale
Large size scales for indutrial site
Starting with the first belt conveyor scale after the war in 1947, we have completed one after another, such as freight-car scales and crane scales.
1953
(Showa28)
Completed the first electronic crane scale, cutting the top domestic production of electronic scales.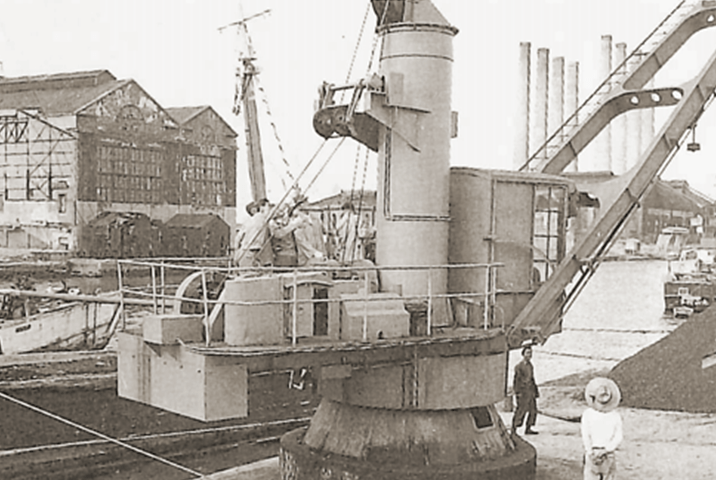 Developed a strain gauge type load cell, which is an electronic weight detection sensor. Practical use for the first time in Japan.
High-performance weight detection that is incomparable to conventional springs, levers, and pendulum methods has become possible, industrial scales have promoted rationalization of production processes, and the era of electronics has arrived in the field of weighing.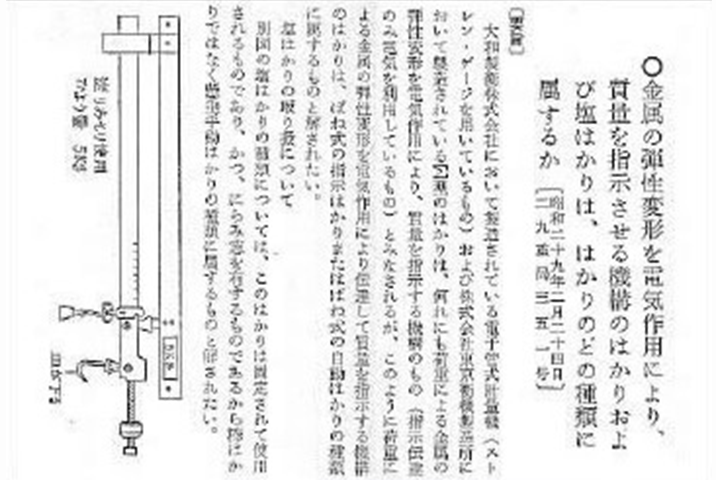 There is a description that it was manufactured by Yamato Scale Co., Ltd. in the collection of regulations related to measurement at that time.
1954
(Showa29)
We were honored to welcome the Emperor and Empress Showa to our factory.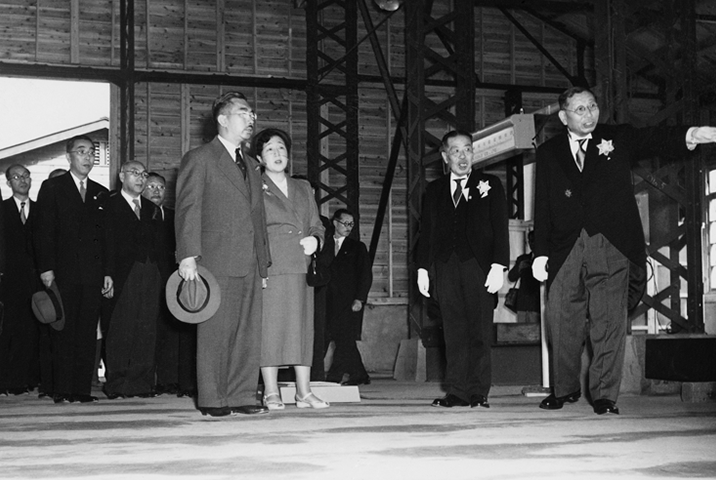 Yamato Scale was positioned as an important company in postwar Japan, which aimed to become an industrialized country for reconstruction and economic development. In 1954, we were honored to welcome the Emperor and Empress Showa to our factory.
1959
(Showa34)
Developed electron tube type tire maneuvering performance testing machine
It attracted attention as an epoch-making test machine that simultaneously measures the force acting on the running tire and the road surface and contributes to the improvement of tire safety and running performance.
1961
(Showa36)
We were honored to welcome Prince and Princess Takamatsu to our head office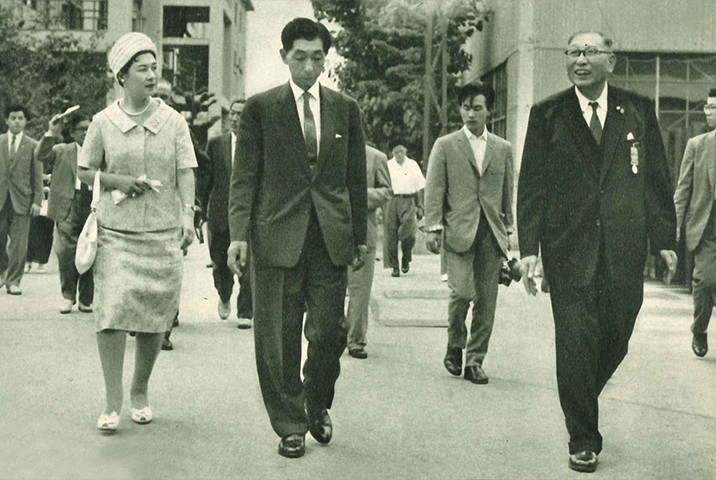 1964
(Showa39)
Developed the biggest wind tunnel balancer in the East.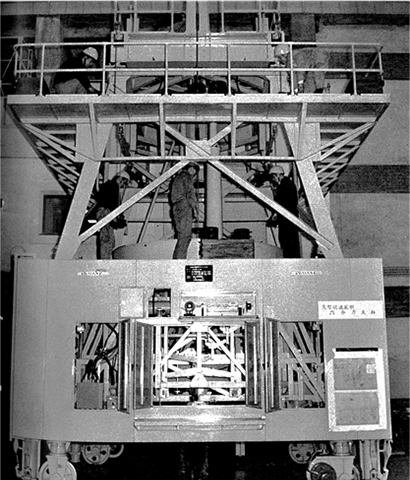 It measures the air force (aerodynamic 6 forces) applied to the body during high-speed movement such as aircraft, automobiles, and ships, and is useful for improving the safety, fuel efficiency, and performance of the body.
1970s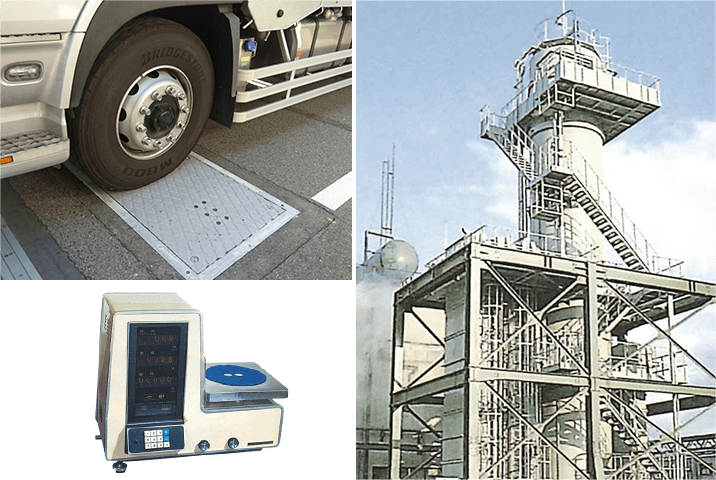 Ever-evolving Yamato's scale
In the automobil industry, we have developed "Non-stop Axle weigher", truck scale which weighs in motion, based on ever established high speed dynamic weighing technology . It is mainly installed at toll gates on highways and is useful for road maintenance.
For commercial scales, we have developed the digital price computing scale "Rokko" using load cells and their applied technologies. It was epoch-making at that time and expanded the market in the retail and commercial fields.
In the food industry, we have developed the first continuous hydrolock sterilizer in Japan. We have made possible automatic sterilization of canned beverages, retort foods, and infusionsfor the first time.
1980s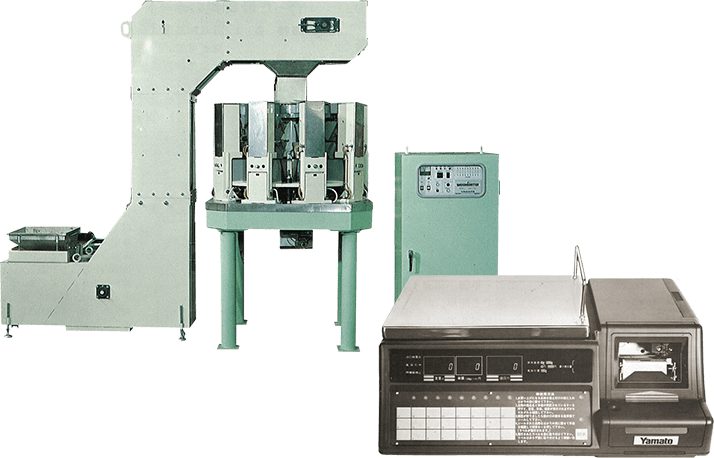 Strengthen products for the food and pharmaceutical industries
Starting with the development of the optimal multi-head scale "Dataweigh™" for Fixed weighing in 1979, we have developed the load cell type "checkweigher". Contributed to the high technology of the food industry.
In addition, the world's first scale with voice indication was released and became a hot topic as "Audio Scale SP-704".
The "Packer Scale FNL-302CC", which realizes high-speed filling with a servo motor, has been delivered to industries mainly related to chemicals and fertilizers as a long-selling bagging machine.
1990s
Further refine excellent quality control and technical capabilities
As a specified measuring instrument manufacturer, we have been recognized for our excellent quality control, and have been assigned to the first "Designated Manufacturing Business Operator" by the Minister of International Trade and Industry in Japan.
We have entered the era of the Internet, and released the "Interactive Command Console A.I.C.C (Advanced Interactive Command Console) for Dataweigh™" that enables quick information transmission.
2000s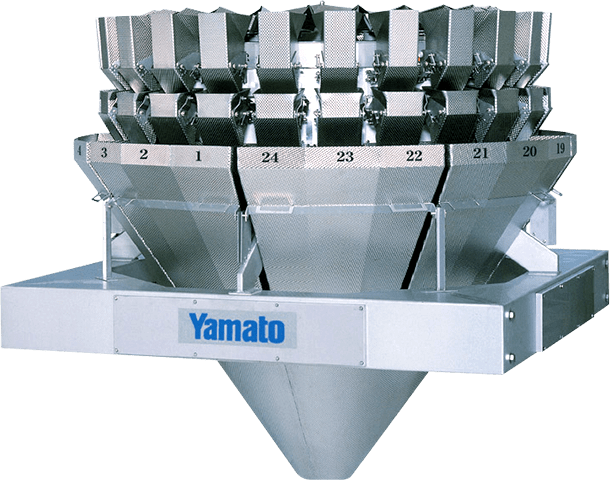 Business development in the global market
Strengthening the Yamato brand
Developed the "Datawaeigh™ ΣF1 ™ series" based on the concept of a multi head weigher that maximizes the capabilities of the weighing and packaging system.
Started selling all over the world from each sales base established in Europe, USA and China. We have increased our name recognition globally.
2010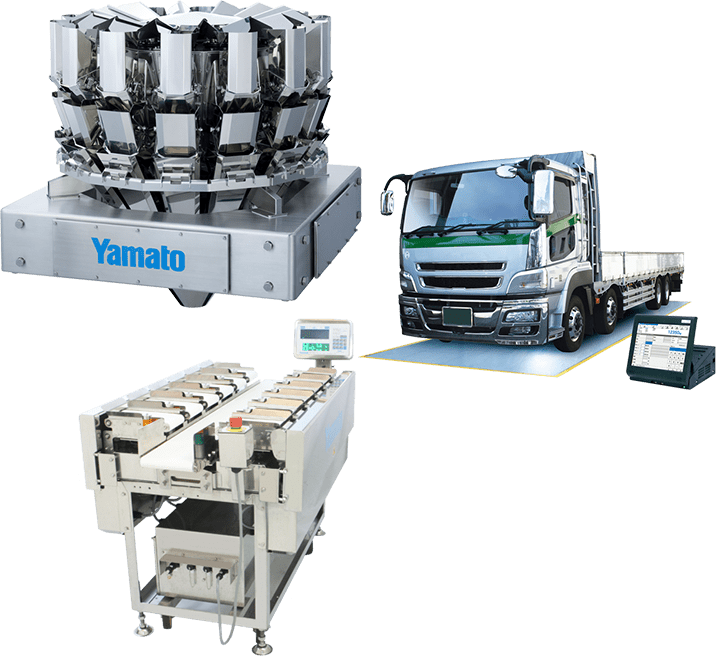 Promote technological innovation and sales planning,
A new leap in the field of Fixed weighing
In the food industry, we have developed "DataweighΩ™", a multi-head weigher with a completely new measuring system using innovative technology. Realized ultra-high speed and high accuracy . In addition, "Tabletop Dataweigh™ with automatic discharge mechanism" is ideal for products packed in fixed quantity packs. It is effective in improving the efficiency of on-site work.
In the transportation industry, the world's first truck scale with three-dimensional center of gravity position measurement function was developed that can measure the height of the center of gravity of a vehicle in addition to measuring the total weight, axle load, wheel load, and unbalanced load to prevent overloading and rollover accidents of trucks. The a truck scale has been called as "next generation truck scale (all-in-one)" which contributes to secure safe transportation.
As a "weighing scale" manufacturer, we value our core business and operate our business with an indomitable spirit of development and advanced technology.
Remembering our changing policy, "We provide products that surpass customers'expectations.''"