Spread to the world

Yamato Scale

As a global company

Currently, Yamato Scale, which has offices in 14 countries around the world, continues to grow as a global company.
The number of Yamato employees in Japan and overseas exceeds 1,100, and we will continue to expand our business by increasing the export ratio.
Global sales and service network
Based on our sales subsidiaries and manufacturing site spreaded all over the world,
we meet all weighing needs around the world
We will build a further service network from a global perspective and aim to combine products and services.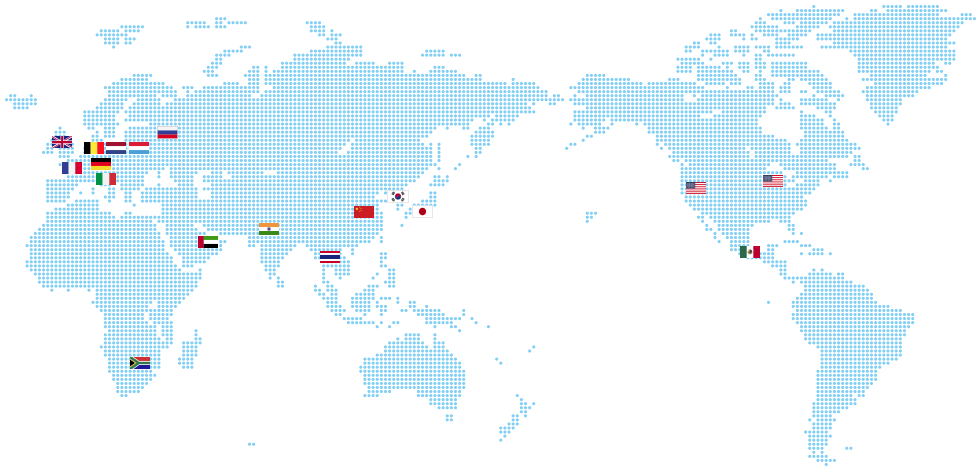 Japan Head Office

Korea

USA

Mexico

England

Germany

China

India

UAE

South Africa
Yamato Scale develops global business with a wide range of products and technologies
We aim to become " the Top scale manufacturer in the world as a high-performance measuring machinery!"
Full automatic multi-head weigher "Dataweigh™" It is used by customers in more
than 130 countries around the world.
This Dataweigh™ is indispensable for production lines that automatically weigh and package products of a certain weight.
Many of the packs (potato chips, frozen foods, etc.) that you pick up at supermarkets are weighed by multi-head weighers. Our "Dataweigh™" will continue to expand to further globalization.
Supports various applications

Candy, Gummy

Snack

Cookie, Rice snacks,Biscuits

Fresh produce

Pasta

Livestock, Seafoods

Cheese

Cereal

Nuts, Dry fruites

Pet foods

Frozen vegetable, Fruites

Household goods, Non-foods items
Yamato Scale's tire balancer are used in more

than 28 countries and areas around the world
As the name implies, a tire balancer is a machine that measures the balance of tires.
The car tires are stamped with a round stamp as shown in the image below.
As a result of measurement with a tire balancer, this stamp is stamped on the lightest part.
When actually installing the wheel, match the heavy part of the wheel with the light part of the stamped tire,
so that the overall balance of the tire is adjusted in good condition.
If the whole tire is not balanced, not only will the ride become uncomfortable, but it will also hinder safe driving.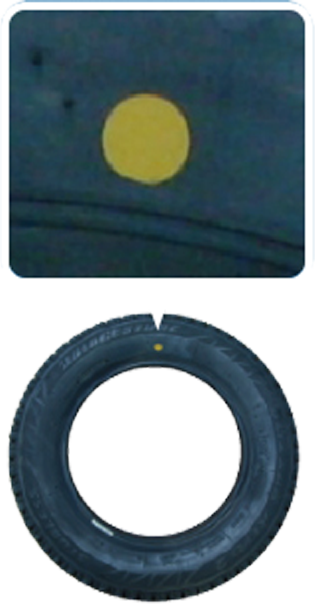 Static
tire balancer *
Top share in Japan
Dynamic
tire balancer *
Expanding global market share
"Tire balancers" that measure the balance of tires are "static tire balancers" that measure tires in static and "dynamic tire balancers" that measure tires by rotating them at a constant speed.
Yamato Scale tire balancers support the safety and comfort of the world

Delivered to

United Kingdom
France
Germany
Italy
Luxembourg
Spain
Hungary
Poland

South Africa
India
Thailand
Vietnam
Malaysia
indonesia
Iran
Turkey

South Korea
Taiwan
China
Philippines
New Zealand
Australia

Argentina
Brazil
Venezuela
Costa Rica
Mexico
USA