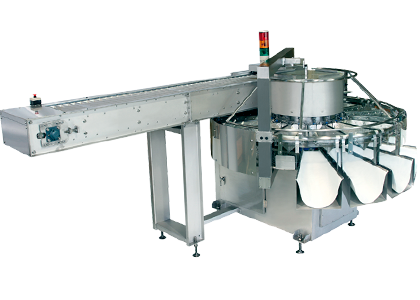 High-speed Rotary Grader
Marunushi Co.,Ltd.
Space-saving realize the high-speed multistage sorting of marine products
In 2011, fishing ports and seafood processors across the northeast Pacific coast were devastated by the Great East Japan Earthquake. In the reconstruction efforts after the disaster, many of our customers requested the development of an "automatic selector" that is space-saving, easily movable, and able to grade fresh fish at high speed and accuracy. Their eagerness became the driving force behind our sales and technical departments and resulted in the introduction of our new Rotary Grader in the market. The new Rotary Grader is capable of weighing and grading up to 350 freshly landed saury (sanma) and 250 mackerel (saba) every minute by utilizing the fast rotation measurement method. This device incorporates the scale hopper method, can handle different types of fish and remain useful as "a year-round grader" , unlike existing models. Since its market launch, the machine has been selected by many customers and busy operating at various sorting factories.
Delivery example introduction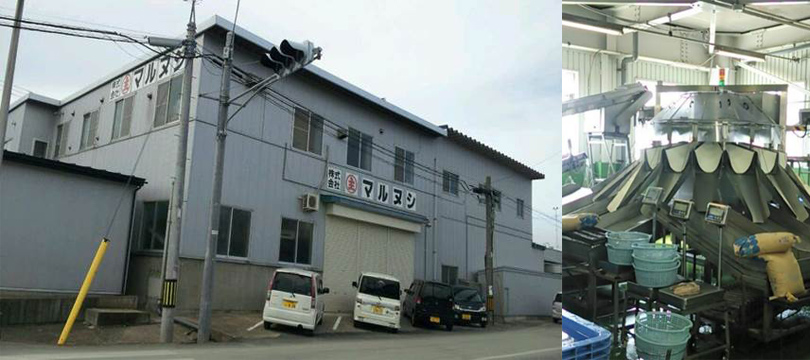 Marunushi"is a seller and manufacturer of fresh fish,pickled mackerel,processed squid,etc.in Hachinohe,Aomori.As fresh fish should be sorted before processing,the company has been utilizing a weight sorter since before.Last year,"Marunushi"introduced our new Rotary Grader to improve productivity.
Voice of customer
Ability improved than a conventional machine.And productivity rose.(200/min→250/min)
New type Rotary Grader is measurement by hopper method.the rank sorting of the cuttlefish became surely.
We don't worry to be rolled up because a safety device is substantial.Worker can work with confidence.
Anyone can easily perform operation by touch panel method.
Because it is measurement by hopper method.We use to fish other than mackerel and cuttlefish. We wish to widen width of the sorting work in future.
Many voices were sent.

Point

01

Competitiveness up of the product

We raise the added value of the processed food by rank sorting of the fresh fish.
Point

02

Improvement of the quality

Rank sorting at high speed it and does not cut down on the freshness of the fish.
Point

03

Improvement of the rate of operation and new product development

The rank sorting of the many kinds fish is possible
Introduced model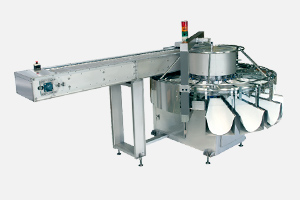 High-speed Rotary Grader GRB11LW
Space-saving realize the high-speed multistage sorting of marine products