Products information

Products
Checkweigher I series
Achieving Industry-Leading Performance Level, Outstanding Food Safety, and Ease of Operation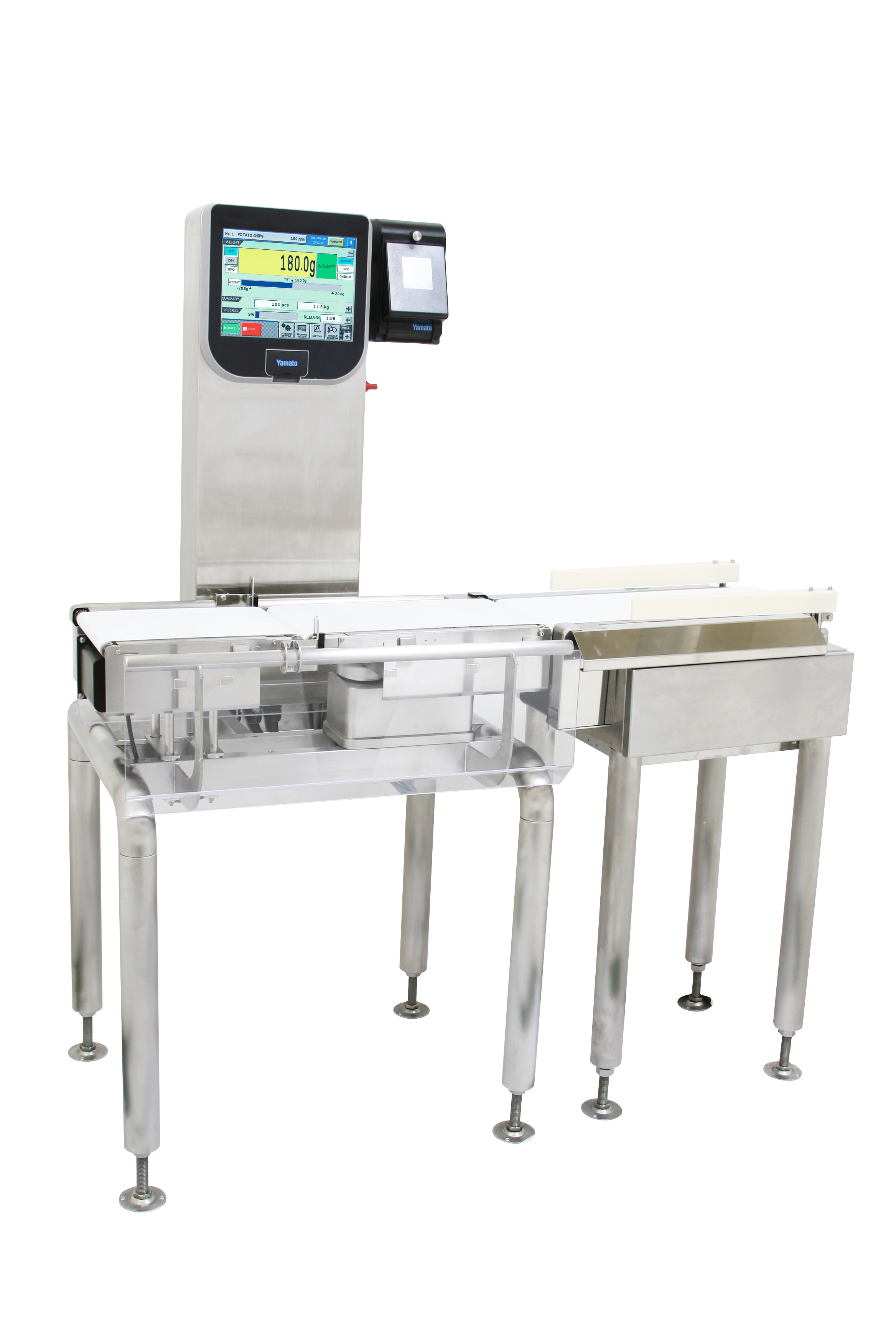 Industry-leading performance level
Easy operation
The best structure for optimum food safety & maintenance
Reliability & safety in use
Ensuring the Highest Level of Quality and Safety
Yamato Scale Co., Ltd. introduces Checkweigher I series as flagship model.
 
■Industry-Leading Performance Levels
50% improvement in weighing speed and accuracy(*Compared to conventional models)
The new digital load cell does not require auto zeroing due to temperature changes, thus resulting in faster operation.
The optional dual load cell further increases weighing accuracy.
The high responsive load cell stabilizes the products impact with expedience therefore allowing high speed and high accuracy weighing.
A wider variety of infeed and weighing conveyor sizes maximize speed and accuracy by suiting the specific product being weighed.
■Easy Operation
Yamato's original "Automatic program setting system" allows initial settings to be performed without any complicated parameters.
The new CE3000 indicator employs a 12.1-inch color touch screen and 3D Animation, thus offering higher visibility and better usability.
The LED lights located at the top of the indicator can be set to 7 different colors in accordance with the operation, so that the current operational status can be seen from a distance.
Any operational level on the display can be reached in 3 quick and easy steps.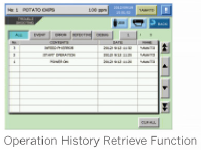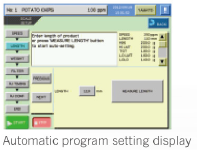 ■Outstanding Food Safety
Waterproof IP67, IP69K (optional) compliant. IP69K compliance (optional) enables high pressure and temperature water washing.
The tubular legs minimize dust accumulation, while the flat design and open-frame structure provide ease of cleaning and a high level of food safety.
Adopts an anti-bacterial conveyor belt made of resin.
Compliant with HACCP and GMP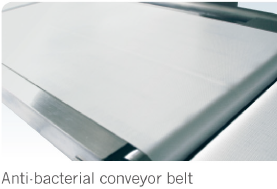 ■Ease of cleaning & maintenance
Parts replacement time alert function.
The indicator shows the time for replacing consumable parts and making maintenance checks. This prevents malfunctions and minimizes downtime.
The round, bar-shaped stopper enables the load cell to withstand up to 3000N, thus contributing to efficient cleaning, maintenance and decreasing downtime.
The error status indication function shows where a malfunction has occurred and how to respond to it, thus enabling quick and appropriate recovery from errors.
Modularization of parts makes previously complicated repair and maintenance easy.
Conveyors can be removed and reattached very simply without the need of any special tools.
Anti-error monitor and alert function(weighing error, photo sensor error, etc)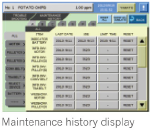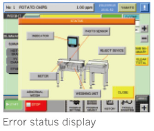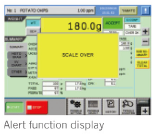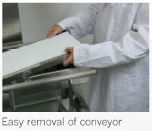 ■Reliability& safety
All direction reject verification function(optional)
By installing sensors in all directions, this function is able to confirm whether defective products are being properly rejected and prevents those products from being passed on to the next line.
Self-diagnosis and countermeasure display function
Error and abnormal situations, such as overload error, A/D converter error, and countermeasure is shown on the display.
Check item alert function
The indicator shows items which need to be checked before starting the daily operation.
■Environmental responsibility
The checkweigher I series reduces power consumption by 30%(compared with a conventional model)
The 7-color LED light function makes operation without the main screen possible, using only LED light indication.
The backlight is automatically turned off when the unit is not in operation for a specified period of time.
Minimizes the environmental impact by reducing the number of components by 10% (compared with conventional model)
Compliant with RoHS
■Overall versatility
On-site height adjustment is possible. The main frame and the legs can be separated easily. A variety of leg lengths enables almost any requirement to be met without major modifications.
The compact and flexible design enables the unit to be replaced and to be installed into almost any production line without major modifications.
■Network Connection Capabilities (optional)


The ability to network with peripheral devices including Dataweigh, multihead weigher, improves the production yield rate and saves labor costs.
Operation History Data Retrieve Function
The resulting operational history data, as well as the weighing value, is automatically recorded and transferred to a PC or saved on USB memory.
■Reject Device
Diverter Reject (air/motor powered)
Air Blast Reject
Driven Drop Flap Reject
Pusher Reject
■Options
All-Direction reject verification function (PATENT PENDING)
Dual Load Cell
IP69K (Factory fitted only)
Wider Range of Pass Line Height Variations
Tri-colored Light
Printer
Automatic Conveyor Stop Function (For saving energy)
Determinate Quantity and Weight Packing Function
Wireless LAN Function
Data Acquisition, etc.