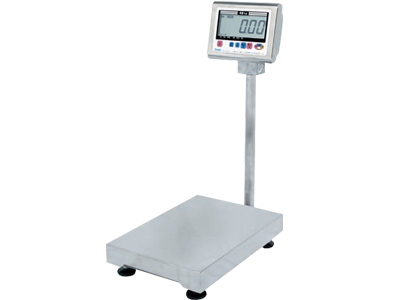 Built-in wireless communication function
Digital scale series
Food raw material processing company
Total cost reduction by reducing failure rate
The on-site weighing status can be managed by a PC.
A printer (non-waterproof) can be installed in a place where it will not be exposed to water.
Yamato waterproof digital scales are equipped with a "wireless communication function". * 1
This makes various proposals possible.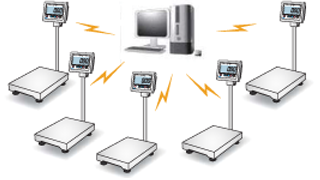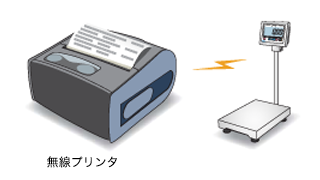 * 1 The wireless communication function (Bluetooth wireless communication or Zbee wireless communication) is a factory-installed option.
Case study
Type of industry

Food raw material processing company
Challenge

The customer was using waterproof scales (with printer). Since the printers were not waterproof, they were repaired 3-4 times a year due to breakdowns, and the repair cost was high.
Reasons for adoption

We proposed a water resistant digital platform scale "DP-6700" with a wireless printer. Although the initial introduction cost was a little expensive, the printer unit was not directly attached with the scale, the failure rate reduced, and the reliability of the printer has been improved.