Products information

Products
Waterproof type Digital Platform scale
Battery operated washdown Digital Platform scale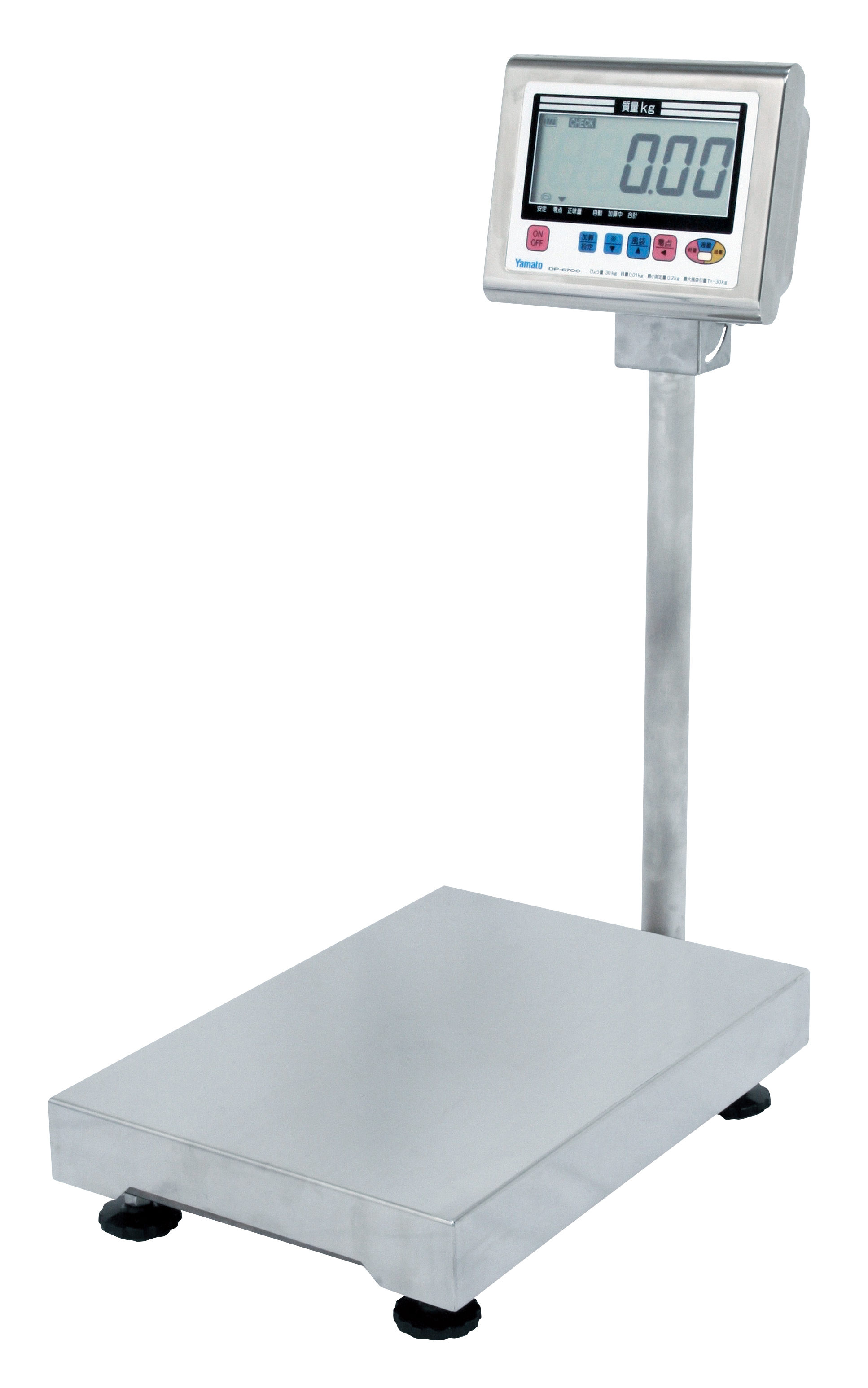 An excellent, easy to use, stainless steel Digital Platform scale for wet environments, such as meat and seafood processing plants. The DP-6700 has a lot of useful functions such as checkweighing, fixed weighing, grading and counting.
【FEATURES】
■ Stainless Steel Construction, IP65 Waterproof
■ Large display of 45mm height for easy reading
■ Fixed weighing function
This function is ideal for making fixed weight packages. The excess or shortage indication against the target helps to improve the yield.
■ Checkweighing function
The Over/ Accept/ Under weight can be judged by 3 color LED indicator. This function helps much to improve the work efficiency.
■ Grading Function
In addition to the normal grading function, the subtractive grading function is equipped as a standard. This function helps to speed up sorting operation.