Products information

Products
Semi automatic Table-top Dataweigh™
An ideal combination scale for producing fixed weight food packages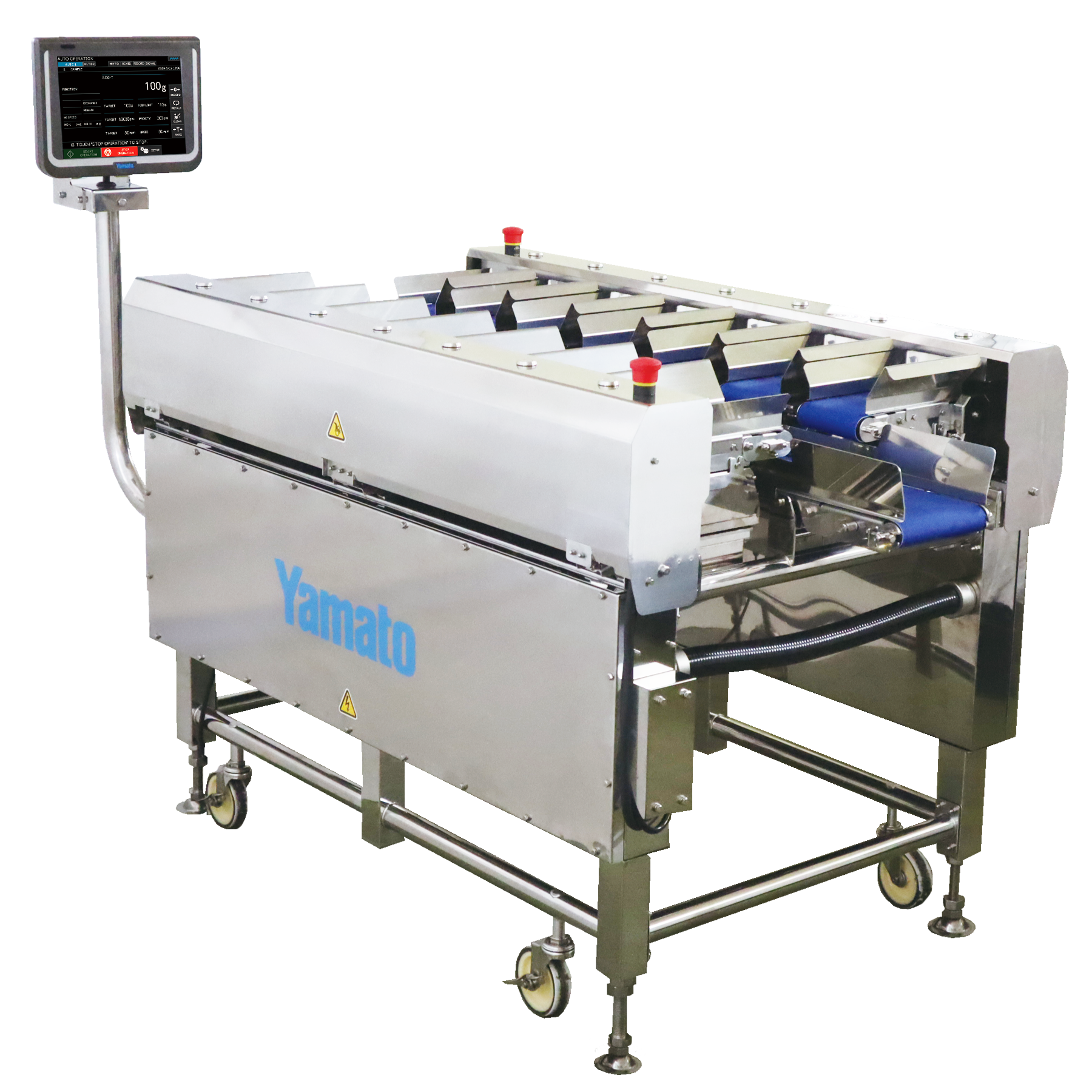 The TSD-N3 series enables you to increase the total production of packages with same amount of materials by reducing weighing loss.
■ Adoption of belt-conveyor system for discharge
■ Possible to achieve max. combination speed of 50 packs/min.
   *The speed is subject to weighing products, and discharging belt speed and worker's feeding skill.
■ Selects an optimal combination nearest to the target weight and discharges it automatically.
■ Reduction in cleaning time at the end of work and at the change-over of weighing products
■ Space-saving design and easy carrying with casters
【FEATURES】
●Improvement in productivity
Possible to achieve max. combination speed of 50 packs/min.
*The speed is subject to weighing products,belt speed and worker's feeding skill.
●Reduction in weighing loss
The TSD-N3 selects an optimal combination nearest to the target weight and discharges it automatically.
●Minimizing product damage
Adoption of belt-conveyor system for discharge makes it possible to transfer delicate and fragile products.
●Ease of cleaning
The weighing conveyors and a collating conveyor are detachable, so cleaning and sterilizing can be easily done.
●Compact design
Compact design and casters are standard making it easy to move or relocate the equipment.